My Classic Car Trivia
Think you know a lot about the automotive industry? Test your knowledge with the My Classic Car Trivia Game. Be the first to correctly answer the trivia question and you'll win a prize!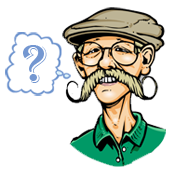 | PREVIOUS TRIVIA QUESTION |
Question: Where was the gas cap located on a Model A Ford?
Answer: On the cowl
Winner: Mike Cannon
Prizes
The first person to correctly answer the trivia question will win a prize from My Classic Car.
Rules & Regulations
Open to U.S. and Canada only. Entrants are limited to one win every 30 days. Only the first response to each question from any entrant will be accepted. Submissions must include the entrant's name and mailing address to be eligible. Winning entries will be based on the time responses are received and will be determined by My Classic Car. All decisions are final.