Production Notes

MadStache is located in Evansville, IN and is owned by Dennis Gage, "the guy with the mustache" and host of our long-running television program My Classic Car.
MadStache is a full-service multimedia company specializing in television programming, corporate videos, commercial production, 3D animation, DVD authoring, and web design. We have the most advanced editing facility in the region with both High Definition and Standard Definition capabilities to meet the production needs of small businesses, corporations, and television networks. You name it, we can do it!
Television

My Classic Car
My Classic Car
is a weekly television program that captures America's love affair with the automobile! Dennis Gage, the handlebar mustachioed host, takes you along for the ride and keeps it entertaining with his unique perspective and enthusiasm for all things automotive. Since its premiere in 1996, this show has become an icon in the collector car hobby and it has something for everyone. From daily-drivers to Duesenberg's – from local cruise-ins to the most prestigious car shows in the world, this program covers it all!
Trippin' on Two Wheels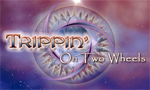 Trippin' on Two Wheels is a fast-paced series about riding in exotic locations and a father introducing his son to the exciting world of motorcycling. The programs follow television personality, Dennis Gage, his teenage son, Sam, and motorcycle photojournalist, Neale Bayly, as they ride the latest motorcycles through exotic locations around the world. The series also chronicles Sam's coming of age from a mere passenger on the back of his dad's bike to riding world-class machines of his own.
The four-day rides are loosely structured, and unforeseen circumstances often provide some interesting situations for the intrepid riders. The routes taken focus on back roads and out-of-the-way places rather than typical tourist destinations.
Popular Hot Rodding Television

This fast-paced performance oriented show was carried on TNN nationally. This show created shock waves throughout the automotive industry with knowledgeable hosts, exciting location shoots, and cutting edge three dimensional imaging.
Corbin's Ride On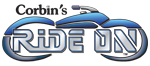 Corbin's Ride On is a fast-paced, location-based show designed to capture the enthusiasm and excitement of the motorcycle hobby. Episodes contain coverage of events and rallies, features on particular motorcycles, celebrities and collections as well as product/how-to segments.
Texas Hardtails

Texas Hardtails is a comedic look at the world of custom motorcycle giant Rick Fairless and his Dallas businesses. Fairless leads a colorful cast of characters, including his wife, mother, children and employees from the famed Texas hot spot, Strokers Dallas -- a multi-million dollar, 35,000 square-foot motorcycle wonderland that includes Fairless' popular fab shop, a retail bike and apparel shop, and a restaurant and bar known as Strokers Ice House.
Film
NOVEM

NOVEM is the story of a little-known college band from the early 70's whose career was cut short before it began by a tragic accident. The film tells the story of an epic six-day recording session in May 1973 which produced a mini-masterpiece of an album: nine introspective songs that preserved their mood, hopes and fears for generations. In the wake of their deaths, the music they recorded disappeared and remained silent for over thirty years until it was unexpectedly discovered by a college student who spread Novem's music & story to college campuses everywhere.